Here's another installment of Music Winks*. In this edition, the nods go to Hot Hot Heat, Jill Barber, and Wintersleep. The latter two artists/bands hail from Halifax, and the first band is from somewhere out west (possibly Victoria?). No matter: they're all worthy of a listen, in my opinion.

Hot Hot Heat - I'd heard of these guys a few years back, but paid little attention to them until this year's Juno Awards (for that matter, I don't usually pay much attention to the Junos either), when I saw them on the red carpet stage, giving a horrible interview and looking mostly unimpressed. Possibly it was the crappy weather in Halifax that day, but they didn't seem very pleased to be at what is probably the premiere event in Canadian music. That said, I promised myself I'd look them up, and when I did, I was impressed with what I heard. After picking up 2005's release Elevator and giving it a full listen, the sound and the style both grew on me. They're on-stage precociousness notwithstanding, these guys clearly know what they're doing when it comes to music. Jumpy, punchy beats and a vocal style that smacks of the tail end of the punk (real punk, not that sissy punk crap) era and the beginnings of New Wave, the album is consistently interesting and certainly unique. I'm gonna go out on a limb and say you've never heard a band quite like this. Check out "Running out of Time", "You Owe Me an IOU", and "Middle of Nowhere".



Jill Barber - A talented Halifax songstress who unfortunately doesn't write the kind of music that is likely to make big waves, but that doesn't stop me from loving her work. Embodying the beauty of ageless jazz as she masters tricky lyrics and the art of deviating from 4/4 time, Jill is a delight to listen to. As a bit of "close to greatness" trivia, a few years back I made the acquaintance of a young woman who turned out to be the french horn player on Jill Barber's Oh Heart album. Wild, eh? (I can hear you laughing. Stop it.) Said french horn player is also the sister of a guy who I will give the wink/nod to, sometime in the future. Oh, yeah: Jill Barber's brother is Matthew Barber, who may also be the topic of future discussion. Anyway, if you can track down this six-track EP, you're in for a treat. More on New Music Canada.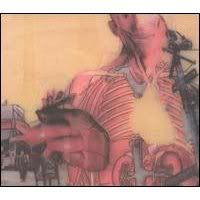 Wintersleep - Did I say something about deviating from the norm? Check out Wintersleep, cominbing eclectic and etherial and laying it down with a gruff-yet-smooth vocal style which I found eerily familiar. Here's a band that can really mix it up, blasting you with the heaviest riffs before sinking comfortably into a croony lament. Definitely different. Definitely worth a listen. Hmm? What's that? You want a preview?  Try New Music Canada for these guys, too. You can also find a couple videos on their website (and links to videos by Jill Barber, coincidentally.)

That's it for now. If anyone out there wants to suggest other praiseworthy Canadian bands, drop me a line.


*I fear I may be coming up with more themes on this blog than I could possibly maintain.
Powered by Qumana
Posted bythemikestand at 10:33 AM  
0 stepped up to the mike: