For Jason, who is only mildly amused by American Idol recaps.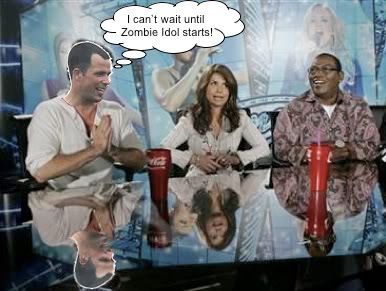 Take note of the mad non-photoshopping skillz. I tellya, were it not for the "magic lasso" button in powerpoint, this picture would look even worse. I kid you not.
Posted bythemikestand at 10:22 AM  
3 stepped up to the mike:
sween said... 11:55 AM, March 08, 2006

 

Sigh.

That's actually pretty good.

Of course you know... this means war.

sween said... 2:51 PM, March 08, 2006

 

SassyK said... 11:32 AM, March 15, 2006

 

I always use that magic lasso button in paint. I think it's pretty good.