Not much to report on today, so I thought I would include a few pictures.

Here's one of the boy copying his dad. Yes, that's his mom in the background laughing at us. He's just entering a copycat stage, which is fun and scary all at the same time. Note to self: watch language around child from now on. Easier said than done.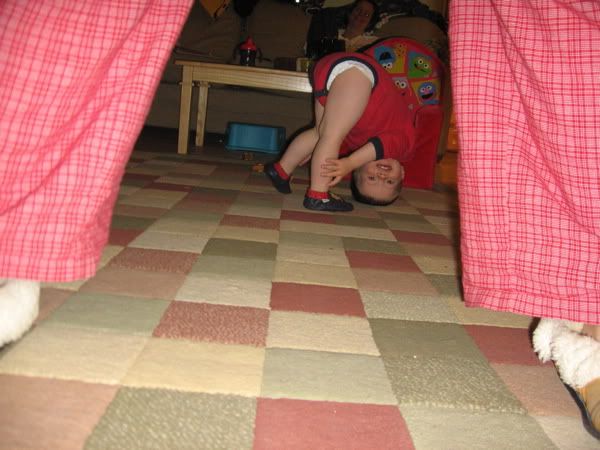 And here's the play-by-play on dinner, as recommended by briannak. Spinach and ricotta Lasagna Rollups. Yummy, but I forgot to add in the extra spice she suggested. Oops.

So, here's last night's experiment in various stages of completion. It tasted better than it probably appears here.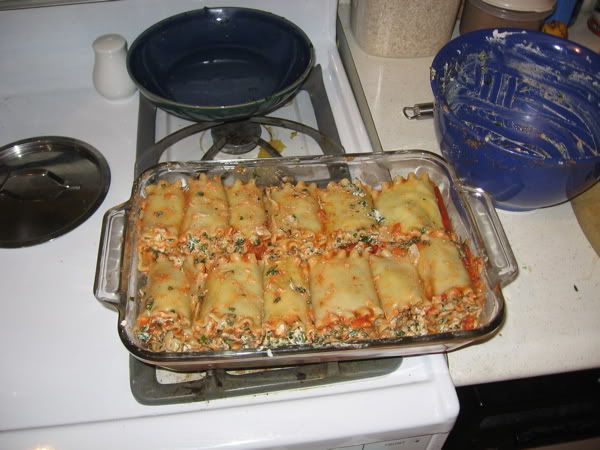 ---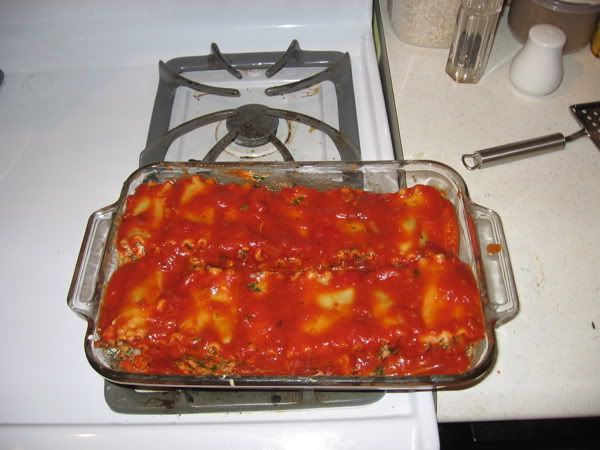 ---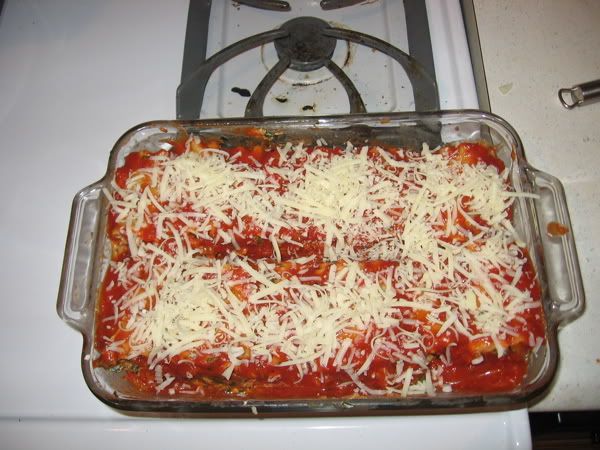 ---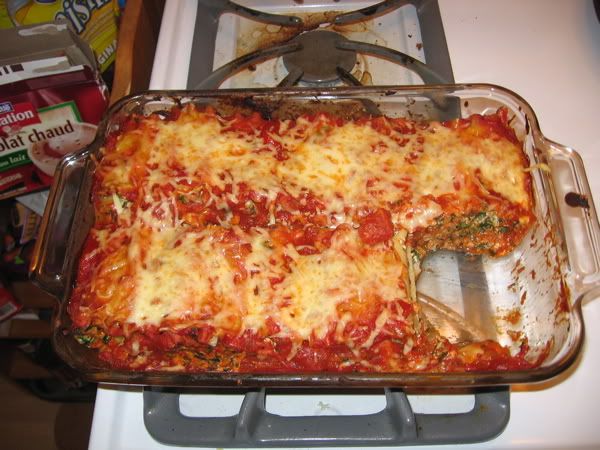 ---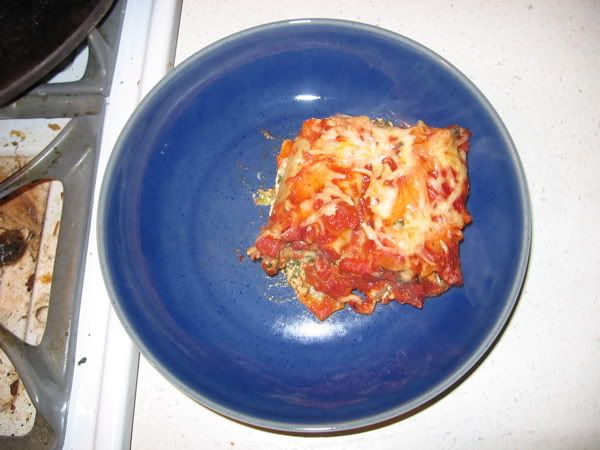 ---
The real bonus of it all is that with the roll-ups, it's far easier to serve without making a huge mess and impacting the next person's portion. I know, I'm stupid about food.
We now return you to your regularly scheduled rainy day, already in progress.

/end

Posted bythemikestand at 11:14 AM  
0 stepped up to the mike: